Our services
- Novelty searches
- Patentability assessment
- Infringement analysis/Freedom-to-operate assessment
- Drafting of Danish, European and International patent applications
- Representation/prosecution of such applications before the relevant patent authorities
- Representation of clients in opposition and appeals proceedings before the European Patent Office and the Danish Patent and Trademark Office
- Drafting of patent strategies and providing an overview of timelines and expected costs in patenting processes
- Translation of technical documents from English to Danish, German to Danish and vice versa
Preliminary investigations
Prior to the drafting of patent applications and/or commercial exploitation of an invention
Acknowledging that many private inventors and small innovative companies have a rather limited budget to cover IPR expenses, SGW Patent IVS offers a preliminary investigation package comprising:
- Novelty search of client?s invention;
- Patentability assessment based on the results of the novelty search;
- Freedom to operate investigation based on the client?s specific marketing needs;
- Patent strategy (in case novelty search and patentability assessment is positive); and
- Overview of timeline and expected costs of patenting process.
The preliminary investigation package is offered at a price of approximately half the price that the client would have to pay if he chose to order each of the above investigations separately.
The current price for a preliminary investigation is 2000 Euro.
Attorney profile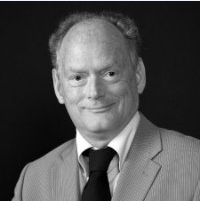 B.Sc. in electrical engineering from Københavns Teknikum
M.Sc. in electrical engineering from the Technical University of Denmark
Ph.D. in acoustics from the Technical University of Denmark
Professional representative before the European Patent Office
More than thirteen years of experience from industry
More than seventeen years of experience from various patent agencies in Copenhagen
Has represented clients in patent matters within many different technical fields, e.g.:
- Audio
- Hearing aids
- Industrial robots
- Telecommunication
- Computer-implemented inventions
- Maritime equipment
- High-pressure cleaners
- Agricultural machinery
- Gardening systems
- Packaging
- Covering systems for walls and ceilings
- Venetian blinds and shutters

Contact
Søren Gert Weinrich
European Patent Attorney
Hybenhaven 7
DK3060 Espergaerde
Denmark
Mobile phone: 25 72 34 81
E-mail: weinrich@live.dk
www.sgwpatent.dk
CVR no.: 36 39 57 88
Bank: Nordea A/S
Reg. No. 2313
Account No.: 3499 26 80 75